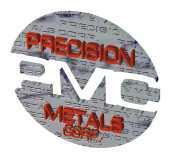 Precision Metals Corp.
221 Skip Lane
Bay Shore, NY 11706

631.586.5032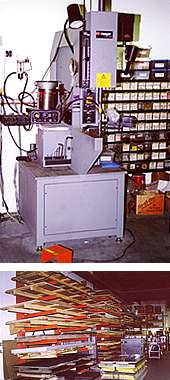 FACILITIES
Assembly:
Heager 4 ton
Pneumatic helicoil installation tools
Pneumatic rivnut and pop rivet tools
Large assortment of hand operated air squeezers and manual operated tools
Wide variety of hardware, logged and stores, in our locked store room
Fully carpeted assembly room
Marking:
Steel stamping, variety of sizes
Stenciling
Rubber stamping
Support Equipment:
Beed rollong machines
Rollers (3) various sizes
Full inspection department to meet MIL-I-45208A
Full stock of standard material (aluminum, steel, stainless and all heavy duty metals) in various gauges
Full supply of bar, angle, tube and rod stock
Arbor presses (2)
Large supply of shim stock
Kamatsu 5000lb capacity forklift, with sideshift
Clean modern facility
PMC has incorporated, since day one of our company, a zero defect program. This was initiated by the owner and kept after by the employees.
Employees that take pride in their work and only turn out good parts, and who can also handle those impossible jobs
Programming:
Metalsoft for Windows 95, with auto unfold (2 sies)
E-mail capabilities
Calcomp plotter for up to 'E' size drawings
Affiliated Capabilities:
Aluminum dip brazing
CNC machining and turning
CNC laser cutting
Finishing
Silk screen and engraving
All outside affiliates of PMC MUST, and do adhere to all zero defect quality programs that we do. It took many years to get associated with companies that can satisfy our needs and requirements for the few processes that we do not do in our own facility.

Copyright © Precision Metals Corp.